CAS Dental Lab has been in existence since 1987. CAS Dental is a family run practice with a warm and inviting atmosphere. It became CAS Denture Clinic when Colum was accepted on to the Register of Clinical Dental Technicians with the Dental Council of Ireland in 2008.
Our services
CAS Denture Clinic offer a full range of denture treatments, such as:
new dentures both full and partial
chrome partial dentures
flexible partial dentures
relines
repairs
mouth guards.
We accept the Medical card on all denture treatments.
We have a fully equipped dental laboratory on site.  This means we can fabricate our own dentures and repairs in a very short period of time. While many Dentists and clinics outsource their dentures to China and Eastern Europe, we at CAS Denture Clinic are proud of the fact that all our manufacturing is done by our own Clinical Dental Technician and Dental Technicians on site. This allows us to have complete control over how the Denture is made and what materials go into it. This quality control means we can stand over every denture we make.
---
Colum Sower  Dip CDT Royal College of Surgeons(UK). DD Toronto.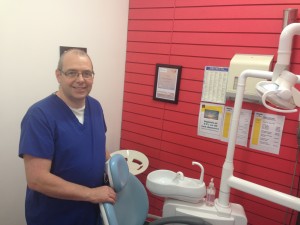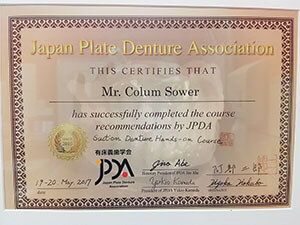 Colum Sower graduated from George Brown City College Toronto with an advanced Diploma in Denturism in 2007.  In 2008 Colum graduated from the Royal College of Surgeons (UK) with a postgraduate Diploma in Clinical Dental Technology. He was among the first cohort to reach this level in the UK and Ireland. When the register for Clinical dental technicians was opened by the Dental Council in Ireland, Colum was one of the first accepted on the register.
Colum Sower has since served on the Dental Council of Ireland and the consultative panel for oral health in Ireland. He is currently the Irish representative to the International Federation of Denturist and serves on the European committee.
Colum continues to update his skills and education to ensure you are treated to the best possible care.
---
Eanna Callanan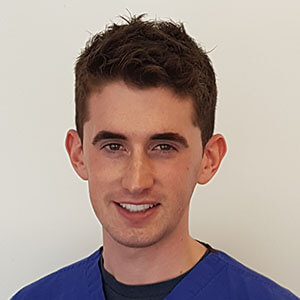 Eanna graduated from Trinity College Dublin in 2012 with an honours degree in Dental Technology. He completed his work experience prior to graduating at a private dental laboratory in Dublin and since graduating has undergone extensive training in the prosthetic field. Eanna has undergone further training in specialized removable appliances in the Eurocast laboratory, Dublin. He joined our team in August 2013 and is a welcome addition.
---
Deirdre Sower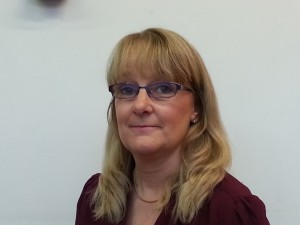 Practice Manager/Accounts Manager, Director and Secretary of CAS Dental for last 7 years.  Came originally from a legal background. Was PA for Managing Partner of BCM Hanby Wallace for 8 years.  Gained experience dealing with clients/customers on a professional and personal level, while working in conveyancing and probate. Have done courses in secretarial, bookkeeping, computers and management.  Travelled to the USA and obtained 5 years experience working for three attorneys in Kemper Insurances, California.  Gained experience in workers compensation and criminal law.  I now work in CAS Dental as Practice Manager.
---
Nicole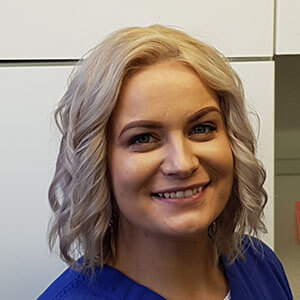 Nicole graduated from the Dublin Dental University hospital, Trinity College in 2014 with an honours degree in Dental Technology. Since graduating Nicole has gained vast knowledge and skill in the prosthetic field. She has worked in three private prosthetic laboratories prior to joining the team at CAS Denture Clinic in 2015.
---
Dan

Studied 2006 to 2009 – Qualified as a Dental Technician, Vasile Godis Western University, Faculty of Medicine, Pharmacy and Denistry, Department of Dental Medicine, Arad, Romania. I joined CAS Denture Clinic in October 2017. Working in Ireland since 2015 as a Dental Technician.